Unlimited Mobile Phone Service  
Our mobile phone service is a great choice because we offer the flexibility to choose the data plan that best suits your needs, whether you're an occasional user or a heavy data user. With unlimited talk and text, you can stay connected with friends, family, and colleagues without worrying about running out of minutes or texts. Plus, with our high-speed data and 4G LTE network, you'll be able to browse the internet, stream videos, and use your favorite apps without any interruptions. And, with our commitment to providing the best possible service at an affordable price, you can rest assured that you're getting a great value for your money. So, if you're looking for a mobile phone service that offers the flexibility, reliability, and affordability you need, look no further than our service.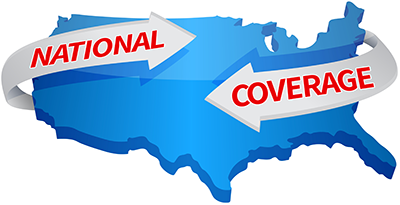 Nationwide Coverage
We are proud to offer nationwide coverage on one of the largest networks in the country. This means you can stay connected no matter where you are, whether you're at home, at work, or on the go. With our extensive network, you'll be able to make calls, send texts, and use data in most areas across the United States. So, whether you're traveling for business or pleasure, you can rely on our mobile phone service to keep you connected.
Bring Your On Device (BYOD)
We also offer Bring Your Own Device (BYOD) options, so you can easily switch to our mobile phone service without having to purchase a new device. Whether you have an iPhone or an Android device, we make it easy for you to bring your own device and start enjoying our unlimited talk, text, and data plans. With our BYOD options, you can save money on your mobile phone bill while still getting the same great service and coverage.


Flexible Data Plan Sizes
Choosing the data plan size that best fits your needs ensures you never pay for more data than you need. With our flexible plans, you have the freedom to pick the data size that works best for you and your lifestyle. Whether you need a little data for occasional use or a lot of data for streaming and downloading, we have a plan that will work for you. By choosing the right data plan size, you can save money on your mobile phone bill while still getting the reliable service and coverage you need.
KEY FEATURES
Mobile 4G/LTE (Cat 7 & Cat 13)
Main CPU RTL8197FH-VG5-CG Single Core 1.0GHz
Memory 128MB 128MB 16-bit DDR2
Buttons Reset, WPS
SIM Micro SIM Slot
Antennas 4 WiFi External Antennas (2 x 2.4GHz; 2 x 5.8GHz); 2 External LTE Antennas
Ethernet Ports LAN – 4 x RJ45 10M/100M/1000M; WAN – 1 x RJ45 10M/100M/1000M
MIMO 2*2 MU-MIMO
Led Power Indicator LED; VSIM Indicator; LTE Indicator;2.4GHz WiFi; 5.8GHz WiFi; SIM Indicator; Signal LED (3 LED); WAN/LAN LED
Temperature Working: 0°C~40°C; Storage: -30°C ~ 70°C
Shell Material Metal
Dimensions 180*130*30mm
Weight < 1500 g (including packaging)
 SOFTWARE
Configuration Handover between Physical and Virtual vSIM
Local WEB GUI Manage the CPE device
Debug Mode RSSI level; Packet error rate; CINR; Dynamic Tx power; Modulation
Encryption/Decryption AES; SNOW3G; NULL
Power Control DL Power Control; UL Power Control
Admin management Admin setting change;Device reboot, reset;Gateway setting
Device Info Device model;IMEI;CCID;LTE module ID;HW、SW version;MAC; SN; Vendor info SIM carrier;connection status;Device time;IP address;connection time;
Sending and receiving messages;Language setting
Software update FOTA and local update
TDD Bands B34/B38/B39/B40/B41
FDD Bands B1/B2/B3/B4/B5/B7/B8/B12/ B13/B17/B18/B19/B20/B25/ B26/B28/B29/B30/B66/B71
WCDMA Bands B1/B2/B4/B5/B8